The new Sybiz Vision Inventory Dashboard
A new Dashboard has been added to the community – the Sybiz Vision Inventory Dashboard tracks the movement of inventory within the business…
As our customers know, requests for Dashboards come into Plus Software or the Partner base, on a regular basis. We evaluate the incoming request and decide if a particular Dashboard request could be useful for the entire community. In this case, the Inventory Movement Dashboard makes the grade and so has been released to the entire community using Sybiz Vision as their back-end accounting.
For stock "heavy" businesses, this dashboard displays valuable information
You can view this new Dashboard in the Community Dashboard section. In case you don't see it, head to Settings on the main Snapshot menu, and click on the "Check for New Dashboards Icon." (Now you don't see them, now you do!)
Here's what The Inventory Movement Dashboard looks like: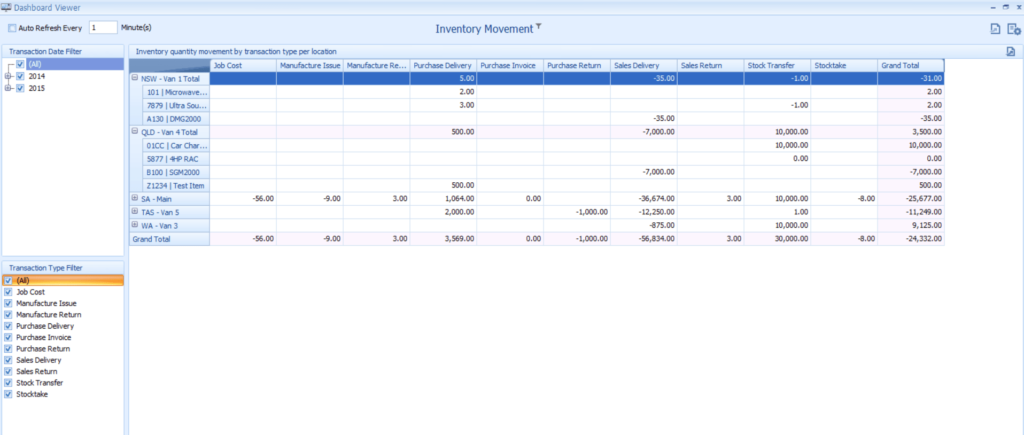 The Dashboard displays a vast quantity of data around the movement of stock both in and out, by transactions type, by quantity, by region, by PO, by Sales delivery and so on.
If you want more information about this Dashboard, please contact us. We're happy demonstrate or you can trial.