Employee Annual Leave and Sick Day Dashboard
Some days are simply more popular than others when it comes to taking sick days, right? The new Sick Days Payroll Dashboard for SYbiz Visipay provides some data to substantiate that statement…
What kind of data are we talking about here? Well, this new Sybiz Visipay dashboard show if Friday or Monday is more popular with those taking sick leave. Interesting!
To download the new Employee Annual Leave and Sick Day Community Dashboard, from Snapshot – hit "Check For New Dashboards" under Settings…
What information is available in the Sick Days Payroll Dashboard?
A picture is worth a thousand words, as the old saying goes.
And nothing like a quick Dashboard visual to see how many sick days were on a Monday and Friday…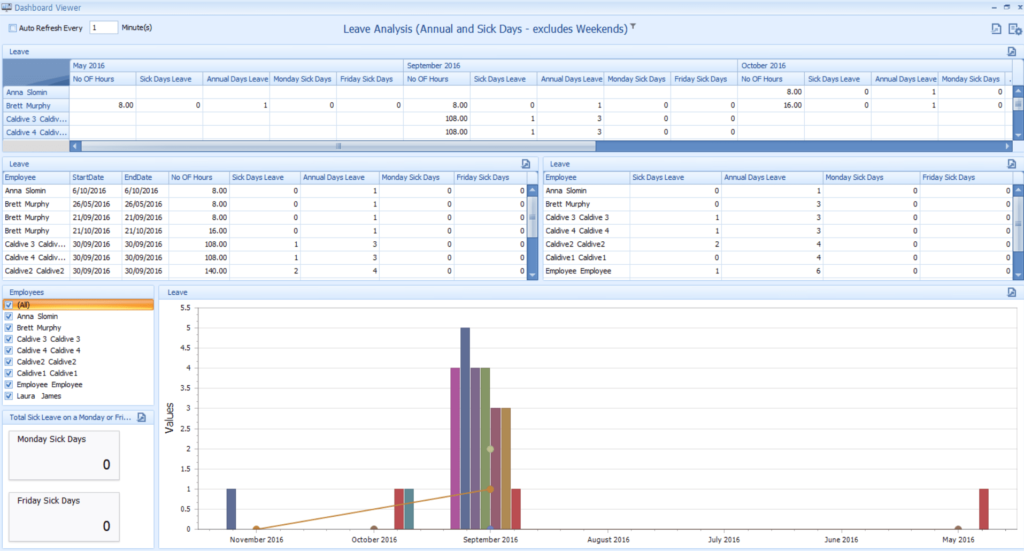 There you have it.
Don't forget, this is a Community Dashboard, so everyone gets it – as we mentioned before, click on Settings, and "Check For New Dashboards."
For any other questions, on this or any of our solutions, contact us at support@PlusSoftSolutions.com