Plus Software, developers of mid-tier accounting and payroll add on solutions like Cash Manager, Data Automator, TimePlus and Warehouse Mobile has a new home for Snapshot BI.
The fast growing Business Intelligence and Dashboarding solution now lives at www.SnapshotBI.com
The new Snapshot website was spun off to provide more information and services around Snapshot, an intuitive Business Intelligence and Dashboarding Tool.
New Snapshot Website Customer Section
"Specifically, we improved the information for new customers looking for a quicker return on investment on Business Intelligence tools, for their Accounting or Payroll systems. We've added in a number of new menus, like how to use Snapshot in terms of your role," says Peter Whalley, one of the Directors at Plus Software.
"There's also a new International Pricing page. Customers also wanted a bit more of an idea on how Web Dashboards work and we've provided that information too. The Snapshot Free Trial is even easier to download too. And we've published a list of Supported Systems for Snapshot. The number of Accounting  vendors being added on a regular basis is growing rather well," added Peter.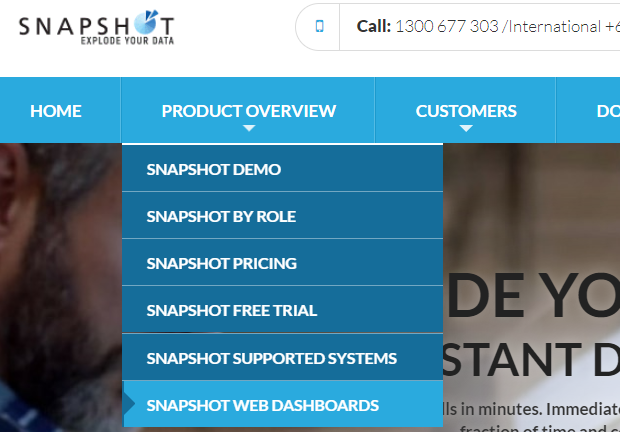 Partner Information and Services
In the new Snapshot website, Snapshot has taken the needs of their Partners into account too. One important area is the Partner training booking section. A new booking system is available to book any or all three Partner Training sessions. The entire Partner training program is explained on the Partner Training Introduction page.
"The First Customer Training is pretty unique," adds Peter. " Getting up and running Partner Training is now easy to book and attend online. However, the real learning happens when a new customer requests some Dashboard help from their newly trained Partner. That's the time when Partners need "on the job" help – they can now book some "hand holding" Dashboard creation and design support from our Training and Support team on the First Customer Page. "
There's no need to wait for a  booking confirmation either. The Partner can book their appointment directly into the Snapshot Trainer's diary.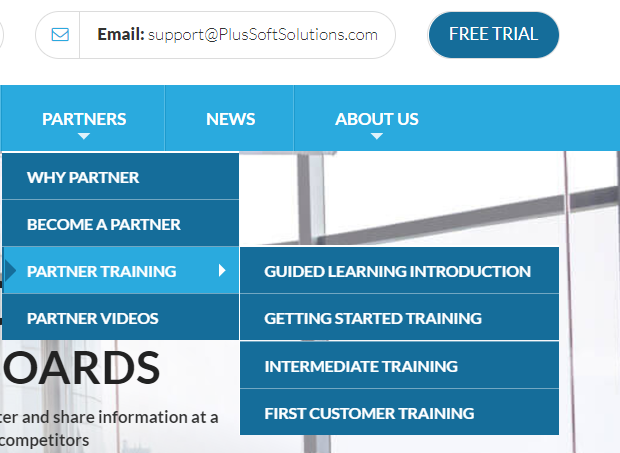 Welcome to your new home, Snapshot!